Welcome to Our New site
Intheblind Field Golden Retrievers
Intheblind Golden Retrievers has imported field bred golden retrievers from some of the most proven hunting and field trial lines in the USA.  Certain dogs have been selected for specific attributes, including sound temperament, working ability, good health and longevity.  Field goldens are the most wonderful of dog.  My goldens are calm inside, intelligent, easy to train, and make the best of family pets.  They also will excel in nearly all dog sports including retrieving and obedience.
I currently have puppies from imported semen sired Chase.  Please refer to our puppy inquiry page to register your interest.
CT, HRCH, U-UD Brassfire's Yet Another Chance UDX RE MH MX MXJ WCX ADHF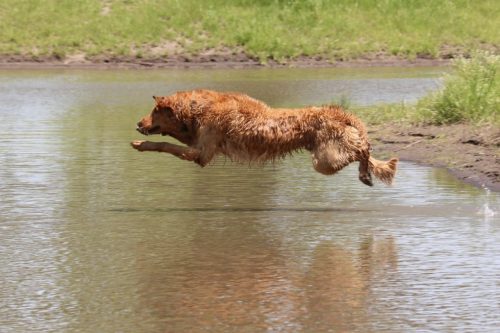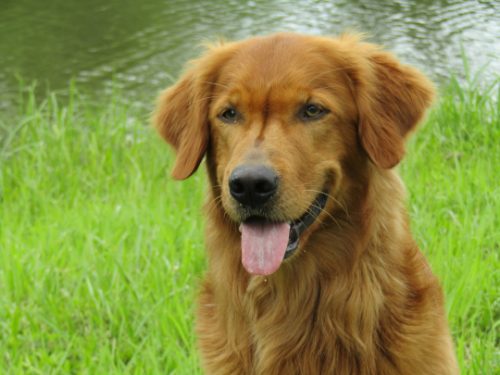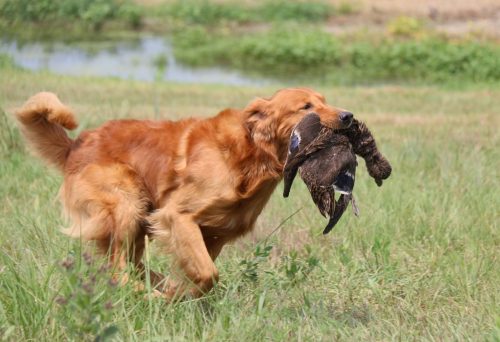 Photos of the American sire of our current litter – "Chase"
The field Golden Retriever is certainly one of the most stylish and talented gundog breeds.  These dogs are highly intelligent, with a genuine desire to please their owners.  Field goldens often have higher energy levels than typical show goldens.  They often like to play more, and thrive of being train.  They are typically calm inside the house and make devoted family companions.
Field golden retrievers are pure golden retrievers, bred primarily for their hunting ability, rather than a particular color, coat length, etc.  They are of course the same breed of dog as a show golden retriever, simply bred for a functional purpose.  Field goldens are a product of this purpose.  There are of course field goldens from many different bloodlines and countries.  All golden retrievers originated in Scotland and hence the ancestry of all American field goldens traces here.
I imported my first field golden retriever into Australia in 2010, with a daughter of AFC Emberain Rugby.  Rugby has proven to be one of the most prepotent sires of field goldens in the USA, along with his brother AFC Emberain Beau Geste.  My girl was purchased in 2008 whilst I resided in the USA.  I have imported semen a further three times to continue and improve the genetics of my dogs.  I look to sires with longevity, genuine working drive, looks and a calm temperament within the household.  I am always selective with the dogs I breed.
Intheblind Kennels is pleased to have puppies available now that continue to improve the quality of our dogs and the bloodlines of our kennels.